Happy Tuesday everyone! Not only is today the second day of the week but it is also the last Tuesday of September. I hope everyone is doing well and is safe. Oh well, Tuesday also means one thing, a Top Ten Tuesday update! Top Ten Tuesday is an original blog meme created by The Broke and the Bookish and is currently being hosted by That Artsy Reader Girl.
As there is no set topic of the week, I have decided to enumerate my favorite books that deal about mental health. With the current state of affairs, the discourse on mental health has become more important than ever. It is a vast and complex subject that covers depression, suicide, anxieties, trauma, compulsiveness, stresses, and pressures. It is no surprise that it is still talked about in hushed tones rather than in the open. As it is a subject that is close to my heart, I am happy to discover a wealth of books that vividly explore it. Here are some of my favorite books that deal with mental health.
---
Anxious People by Fredrik Backman
By now, it comes as no surprise that Fredrik Backman's Anxious People is one of my all-time favorite reads, judging by the number of times it has been featured in similar lists. Using humor as his primary device, Backman managed to paint the psychological landscape of our time. As one digs deeper into the book, one realizes that the humor belies deeper and complex subjects such as peace of mind, depression, suicide, and mental health awareness in general. There are so many things happening around us that the challenge is not to survive but to stay sane. Above all, without being preachy, Backman subtly reminded us to be kind.
A Passage North by Anuk Arudpragasam
Whilst we often relate mental health to anxieties, depression and suicide, it does, in fact, cover a broad spectrum. One of its manifold manifestations is post traumatic stress disorder, a seminal subject that was addressed in Anuk Arudpragasam's A Passage North. Recently shortlisted for the 2021 Booker Prize, the ruminative and meditative literary piece addressed one of many impacts of war through Rami, a Tamil woman who lost two of her children to the Sri Lankan Civil War. Despite her vulnerability, she managed to help nurse Appamma, Krishan's (the book's primary character) grandmother, back to health. It was, to say the least, a compelling and contemplative work.
The Bell Jar by Sylvia Plath
Any reading list about mental health is not complete without Sylvia Plath's The Bell Jar. At a young age, she was haunted by her demons which ultimately led to her untimely demise. But before her death, she managed to produce an intimate masterpiece. In The Bell Jar, Plath gave me a revelatory glimpse into her interiors. Her writing was astounding, I can clearly distinguish Plath's voice in the din. I saw a misunderstood young woman who continually struggles against the darker realities of our quotidian existence. However, her story resonate on a more universal scale.
The Catcher in the Rye by J.D. Salinger
We often associate J.D. Salinger's The Catcher in the Rye with teenage rebellion. Our teenage years, after all, are amongst our most tumultuous but it is also the phase that helps mold who we are. However, Holden Caulfield, the book's primary character, is more than just the quintessence of angst and rebelliousness. Through his story, we get to witness an insightful exploration of the psyche. His cold façade is a deception, an armor to shield himself from the ugly realities of life. Worn down by hypocrisy, sadness, and frustrations, he often gravitates towards thoughts of suicide.
It's Kind of a Funny Story by Ned Vizzini
Of the young adult fiction genre, I found one of the most compelling exploration of mental health in Ned Vizzini's It's Kind of a Funny Story. The novel introduces Craig Gilner, a teenager living in a Brooklyn neighborhood with his family. After getting admitted into the Executive Pre-Professional High School, he was overwhelmed by the school's unrealistically high academic standards, resulting to a stress, and eating and sleeping disorders, and ultimately suicidal thoughts. In a way, Craig was an alter ego of the author who was briefly hospitalized for depression. What Vizzini underlined through his work is the universality of this sensitive subject.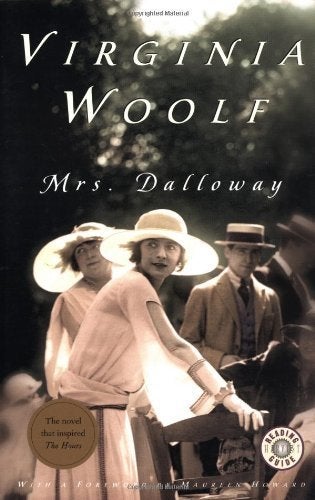 Mrs. Dalloway by Virginia Woolf
Virginia Woolf's Mrs. Dalloway is popular for its feminist themes. However, this label belies the diversity of subjects it has explored. Enter Septimus Warren Smith, a war veteran from the First World War. On the same day Mrs. Dalloway was organizing her soiree, Septimus was spending the day at the park with his wife. Suffering from deferred traumatic stress, his story is a representation of mental health and the inadequacy of society's response to this issue. Like Craig in Vizzini's case, Septimus was a representation of the author herself as his story echoed several parallels to Woolf's very own (past traumatic experience) – hallucinations, being admitted to different asylums, and even attempting to jump from the window.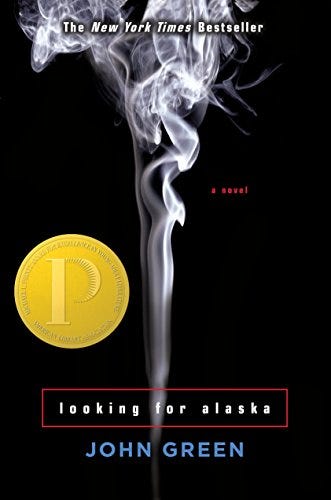 Looking For Alaska by John Green
Another riveting young adult book is John Green's Looking For Alaska. Of all his works, it was my favorite. It is the story of Miles, who left home to attend a boarding school in Alabama. There, he gets acquainted to a new group of friends, including the eponymous Alaska. Alaska was smart and attractive but also has the tendency for self-destruction. The novel explored seminal subjects such as grief and mental health in an accessible and poignant language.
A Little Life by Hanya Yanagihara
I can still vividly recall picking up Hanya Yanagihara's A Little Life from the book store. The black and white cover and the title immediately grabbed my attention. Yes, it was filled with traumatic images of sexual abuse, and pedophilia. However, it was also abound with with exploration of psychological aspects such as depression and masochism. The image of Jude slashing razors on his wrists and on more obscure parts of his body. It was his way of freeing himself from his infirmity and from his nightmarish past. These seminal subjects added texture to the book.
Norwegian Wood by Haruki Murakami
I have to admit, I struggled a bit with my first two Haruki Murakami novel. It was my third, Norwegian Wood, that I started to appreciate his prose. And it came as no surprise as it had the least amount of his tricks, i.e. magical realism and surrealism. It was also his most relateable and most popular work. Deviating from his usual aplomb, he opted to highlight more humanly experiences, in particular the conditions of depression, alienation, and loneliness. It has been years since I read it but it still remains as my favorite Murakami novel.
Freshwater by Akwaeke Emezi
Lastly, I am featuring a work of African literature that has really captured won me over. I picked up Akwaeke Emezi's Freshwater from a random pile of books, sans any iota of what the book has in store for me. Emezi introduced Ada, a young woman, an ogbanje who destined to die and born multiple times. Although never directly referred to, Ada's manifestations of various selves pertains to dissociative identity disorder (DIA). Freshwater is an upbeat tale, an unconventional story that flourishes because of its balance of the supernatural and the conventional. It explored identity and mental health not through the typical lenses of Western assumptions but through the perspectives of a culture rarely read of in mainstream literature.
---
That's it for now. I hope you all have a great day ahead! Stay healthy, both in mind, body and spirit. Happy reading everyone!